Leading Steel Product Importer, Distributor and Engineering Solution Provider
Hiap Teck Hardware Sdn Bhd, a wholly-owned subsidiary of Hiap Teck Venture Berhad, is a major importer, steel stockholder and distributor of structural steel products. These products include Universal Beams and Columns, Channels, Flats, Angles, Sheet Piles, H-Piles, Plates, Wire Mesh, Steel Bars, Deformed Bars, Square Bars and Rails.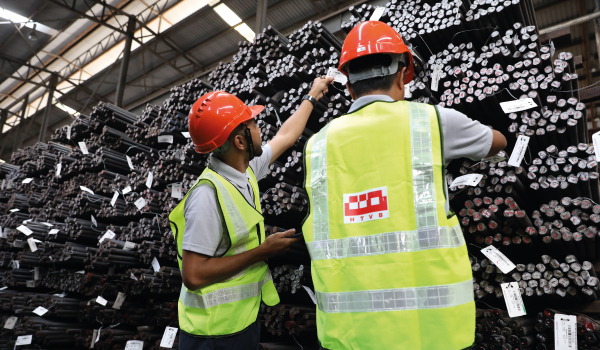 Hiap Teck Hardware Sdn Bhd prides itself as a leading steel products importer, distributor and engineering solutions provider, offering a comprehensive range of steel products and solutions meeting the ever changing domestic and international market needs.
Philosophy
Continuous improvement in all areas of its business as evidenced by its group strong domestic and global footprint